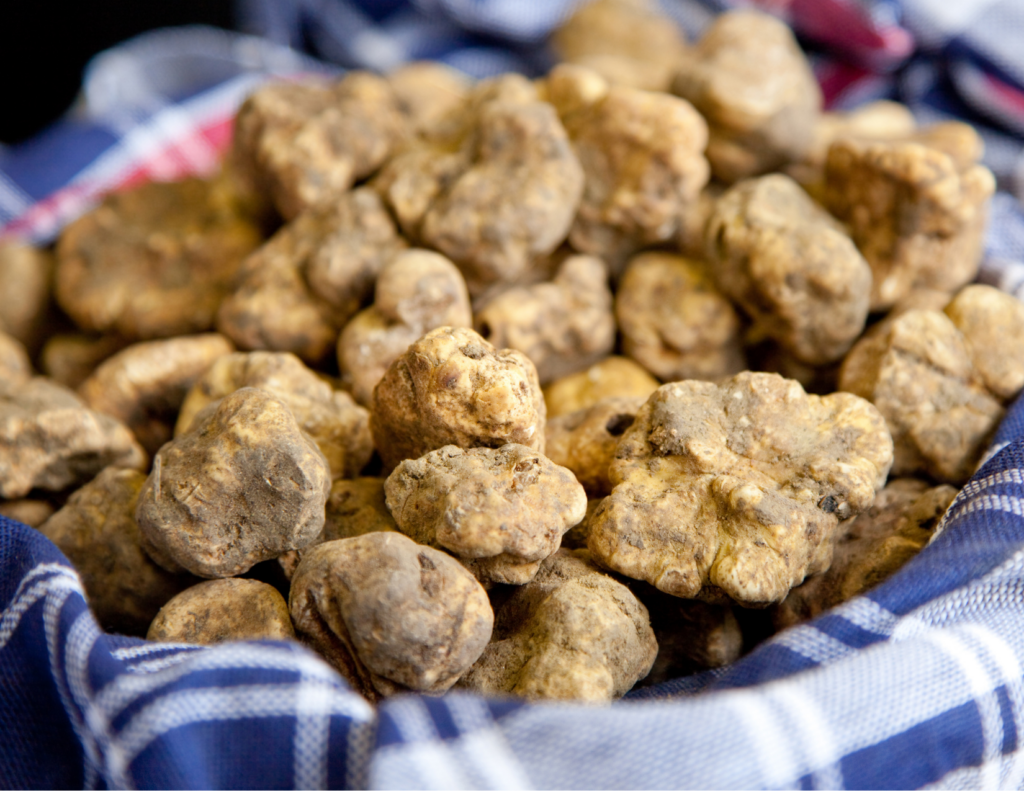 One of the most luxurious ingredients adored by chefs the world over: truffles.
No, these aren't the chocolates. Nor is this the smokey oil you'll find drizzled on french fries. Real truffles are found in the ground, growing around the roots of trees. These fungi come in many varieties, the most prized of which is the white truffle. White truffles grow in many parts of Italy, but those from the Alba region of Piedmont are the most sought after. They are only found in the wild, with the aid of specially trained dogs. This year, due to demand and supply chain issues, white ruffles are more expensive than ever and we are bringing in several thousand dollars worth for this one night only event.

We're also celebrating the return of our Sommelier, Adam Weber. Adam embraced the beauty of Italian wine and through this passion, achieved certification as a Italian Wine Professional from the Napa Valley Wine Academy. Dante is fortunate to welcome Adam back as our Sommelier & General Manager alongside Assistant Manager & Sommelier Paul Foss. Mr. Weber hand picked his favorite wines from the Piedmont region and expertly paired five pours with each of Chef Drew Statz five courses.

Wednesday, November 17th

Truffles, Piedmontese Wine & the Return of Adam Weber
Five Courses & Five Pours
$200 per person, excluding tax & gratuity
Only 40 Seats Available

MENU 

-"Carne Crudo" w/ Radish & Focaccia- 
Contratto Brut "Millesimato" 2016
 
-Chestnut Agnolotti w/ Bone Marrow–
Casin Adelaide Naschetta 2020

-Alba White Truffle w/ Risotto & Parmigiano Espuma-
De Forville "Vigne Loreto" Barbaresco 2016

-Wood-Roasted Wagyu Rib-Eye w/ Leek Zabaione & Black Truffle–
GD Vajra "Delle Viole" Barolo 2015

-Chocolate, Hazelnut & Foie Gras–
Cappellano, Barolo Chinato 
Reserve Your Table Now


"White truffles have an extremely unique aroma that will fill a room. They smell of fresh soil and fall rain, and the aroma deceptively conceals their complex yet delicious flavor. They are sublime." says Chef Nick Strawhecker.