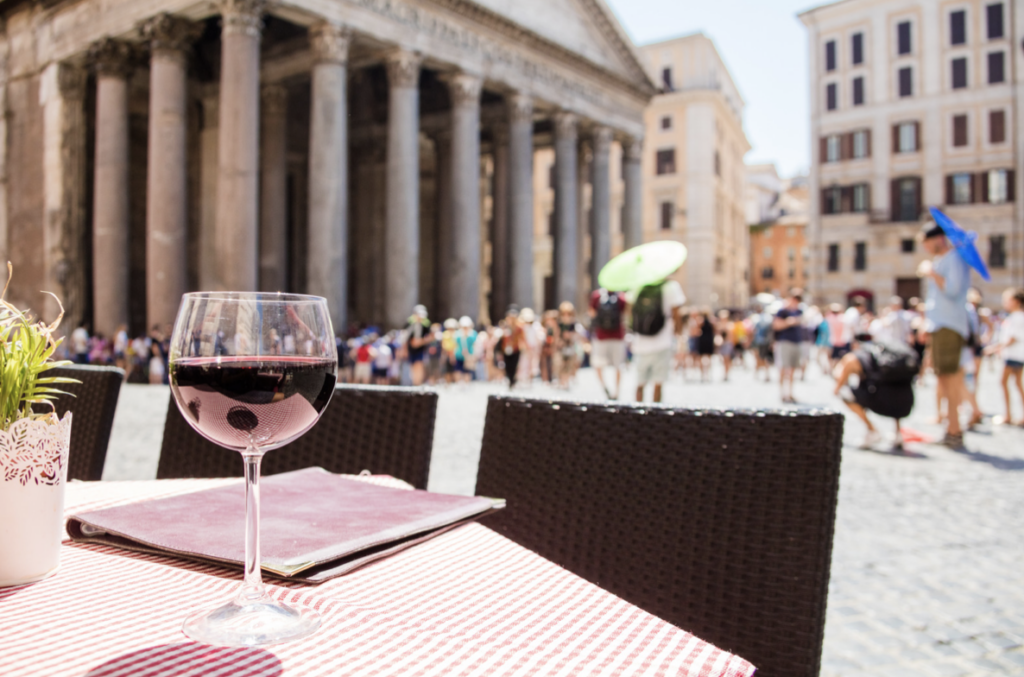 March Wine Dinner Inspired by the Cuisine of Rome Featuring Early Spring Produce and the Wines of Lazio
Wednesday March 30th
Four Savory Dishes & One Dessert with Five Pours
$125 per guest not including tax & gratuity
Join us for a spring feast inspired by the cuisine of Rome, featuring local, early spring produce. These five dishes will be paired with five of Lazzio's finest wine offerings. Lazio is the region that Rome calls home. All the wines will be available for discounted retail purchase.
Even though Rome has a history of winemaking since before the Romans, Lazio (or Latium, as it's also called), has more recently been considered the doldrums of wine. During the last century, the major grapes, including Trebbiano and Malvasia, were overcropped to produce boring, sweet white wines. That is, until recently! The region has been abuzz with the investments and passions of a few individuals to improve production quality. Certified Italian Wine Professional Adam Weber will showcase these incredible producers and improvements that the region has recently made.
The cuisine we think of today as distinctly Roman is the result of millennia of converging influences, from the pastoral traditions of the surrounding countryside to Rome's Jewish community, the oldest in Europe. Despite — or because of — Rome's eternal boom-and-bust cycle of opulence, the city is home to one of the world's great populist cuisines, using simple techniques to highlight what's available and in season.
Dante March Wine School: The Wines of Rome
Saturday, March 26th
$40 per guest not including tax & gratuity
Join Certified Italian Wine Professional Adam Weber as we take a look at the wines of Lazio, the home region to Rome. Over the last half decade, the wines from this region have transformed over planted, sickly sweet wines, to some of the most exciting wines produced in all of Italy. We will discuss ancient varietal types, food pairings, producers and much more! Join us at 2 p.m. for this amazing experience.