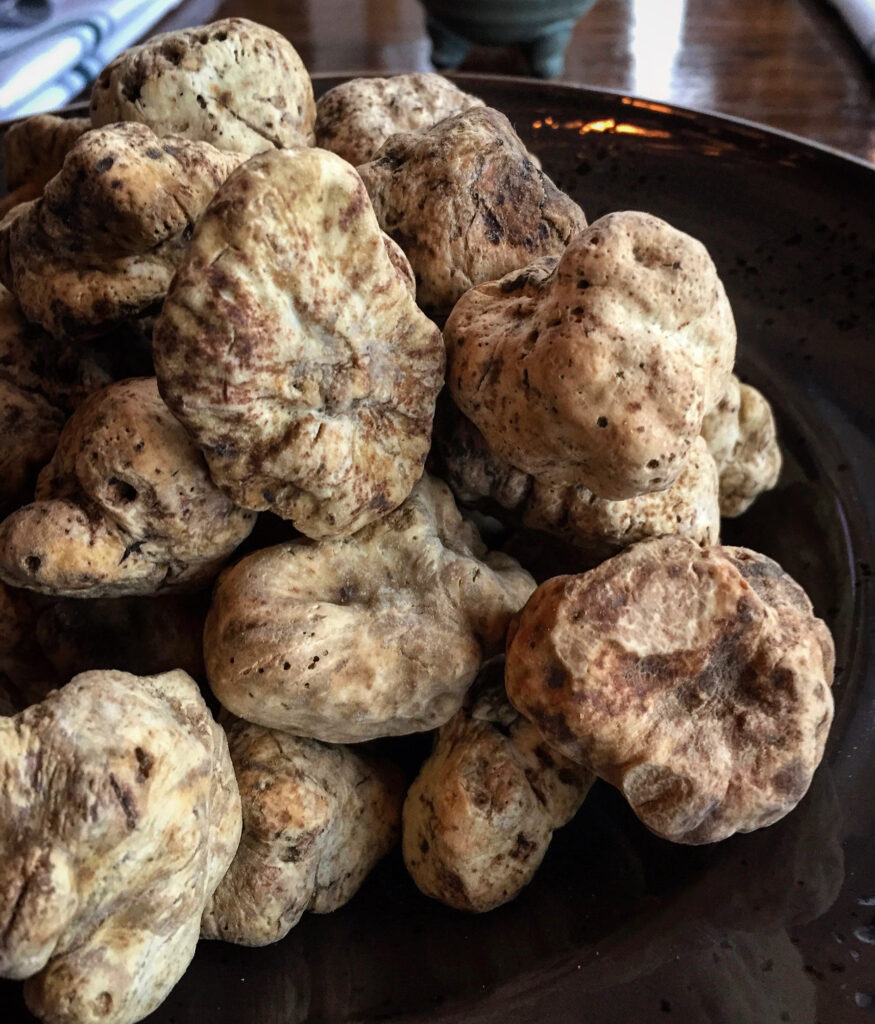 "White truffles have an extremely unique aroma that will fill a room. They smell of fresh soil and fall rain, and the aroma deceptively conceals their complex yet delicious flavor. They are sublime." says Chef Nick Strawhecker.

Wednesday, November 18
Thursday, November 19 – SOLD OUT

Truffle & 2016 Barolo Dinner with Special Guest Mark Yaeger
Five Courses & Five Pours
$200 per person, excluding tax & gratuity

MENU 

-scallop crudo & black truffle vinaigrette- 
 contratto, millesimato, brut, 2013
 
-foie gras mousseline with textures of black truffle-
mauro molino, barolo, la morra, 2016

-shaved white truffle with seven year aged acquerello rice cooked risotto style with parmigiano reggiano, verjus & chicken fat-
g.d. vajra, barolo 'albe', 2016

-eye of beef ribeye, rib cap croquette, potato gratin, truffle aioli, truffle jus & shaved black truffle-
azelia, barolo, 2016

-budino with brown butter gelato, truffle salt & shaved white truffle-
la spinetta, moscato 
"The 2016 Barolo vintage is almost here and our excitement is palpable! Producers all throughout Piedmonte are reporting happy harvests with fruit of exceptional quality. These grapes have a sugar concentration that rivals the richness of 2015, but with greater structure and livelier acidity. 2015 was an unusually warm year and winemakers were forced to pick early due to the threat of strong storms. In 2016, producers had the luxury to take their time, which allowed the grapes to reach their peak point of ripeness. This longer than average harvest meant more fruit of higher quality, resulting in a higher production of Barolo than the previous vintage. Winemakers predict these wines to have the power of the 2015 vintage with a new level of finesse imparted by the perfectly ripened fruit! We are excited to share these incredible wines so that you too can experience the majesty of Pidemonte."
– Dante Sommelier, Paul Foss
Seats only available on Wednesday, November 18th.
Contact us directly for reservations
at 402-932-3078 or reserve your table now.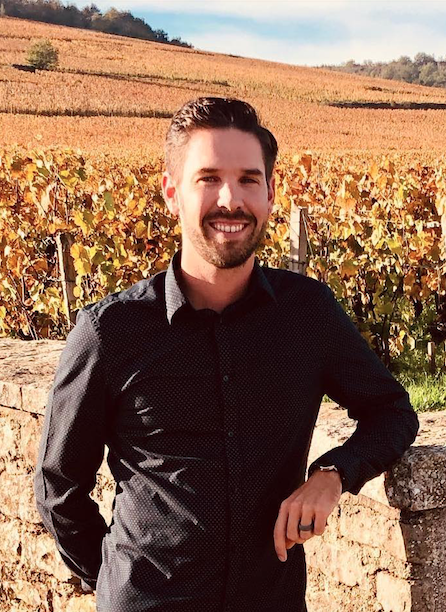 Special Guest, Advanced Sommelier Mark Yaeger
Mark Yaeger is the General Manager of Giuliana Imports based in Boulder, Colorado. Born and raised in Rochester, NY, Mark got his start in the wine industry at the Little Nell in Aspen, CO. From international restaurant consulting in Central Asia, opening restaurants in Denver and Boulder, to directing the beverage program for the Arizona Biltmore in Phoenix, Mark has lived a true worldly experience in the hospitality industry.

Mark had the opportunity in 2016 to travel to Italy with Giuliana Imports and visit some of Giuliana's producers and fell in love with the people, the culture and the wine. It was only fitting that one day he would be able to represent those families that inspired his passion for Italy and other wines from around the world. As an Advanced Sommelier (CMS), he is always thrilled to share his experiences, stories and knowledge about Giuliana's producers and the world of wine, with guests and enthusiasts whenever he gets the chance.