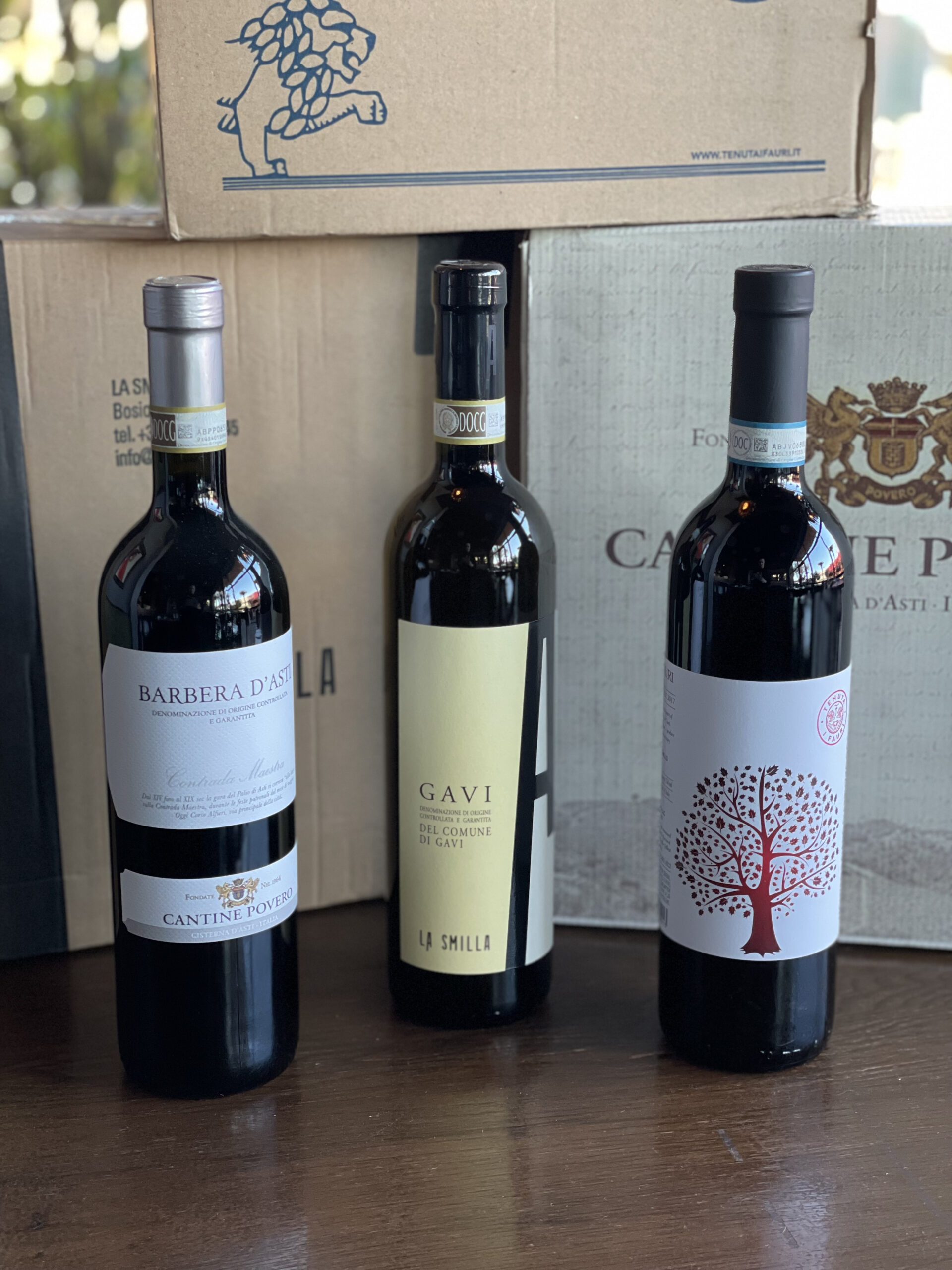 We found some amazing close out wine specials and are passing the savings onto you! Stock your cellar now and be prepared for upcoming holiday events.

White
La Smillia Gavi del Commune di Gavi 2018
$186 for a 6 pack, $362 for a 12 pack
*A tremendous aromatic white wine that pairs with all your white meat dishes and appetizers. This producer is committed to ensuring that there is little interference with the land.

Red:
Tenuta i Fauri Montepulciano d'Abruzzo Ottobre Rosso 2015
$168 for a 6 pack, $326 for a 12 pack
*Family owned and operated, where the focus of the producer is ethically grown grapes, and a strong sense of family. Beautiful notes of red fruit and wild cherry. Lively and well refined on your pallet!

Frico by Scarpetta, Toscana Rosso 2018
$114 for a 6 pack, $228 for a 12 pack
*Inspired by their travels all throughout Italy, the producers at Scarpetta develop wine to pair with the regional cuisine from which the wine is made. This wine is Sangiovese bassed, which leads to vivrant acidity, great notes of cherry and baking spices. Perfect for the flavors of this season.