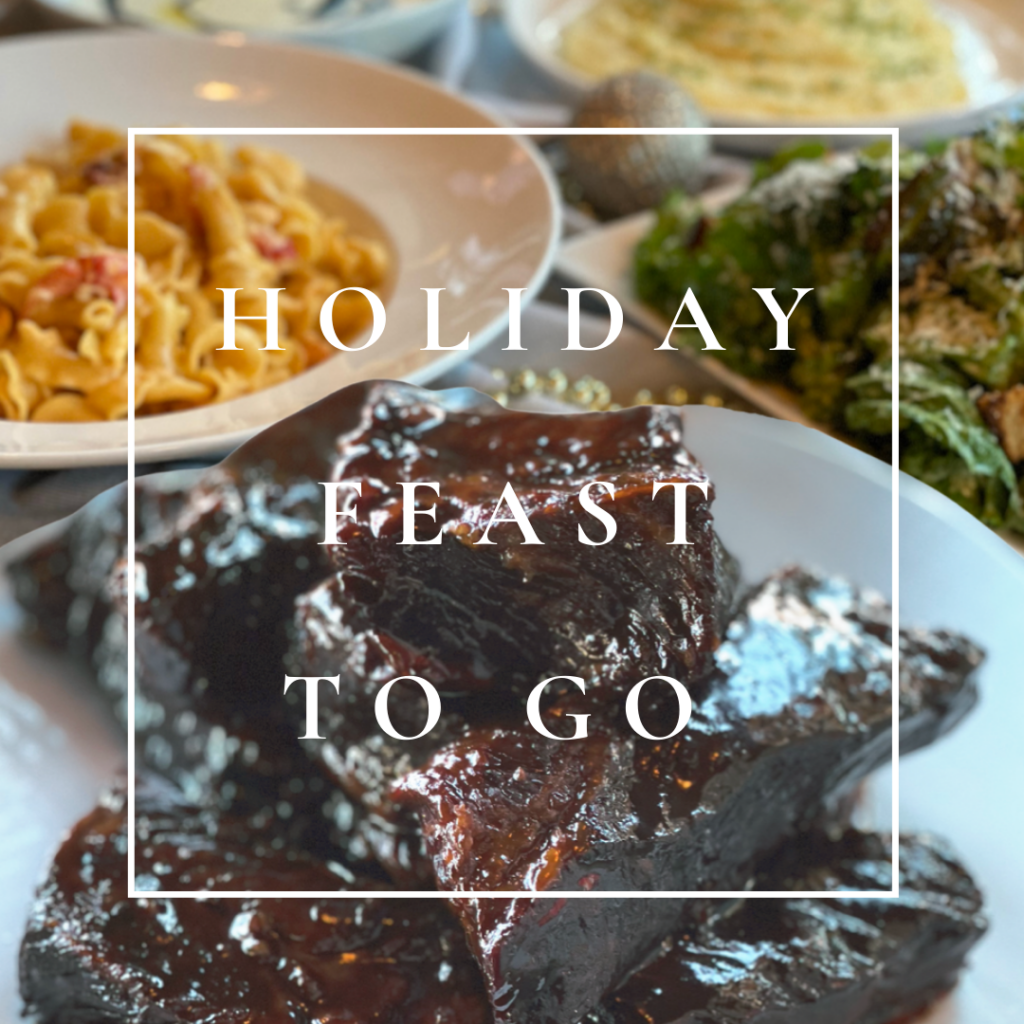 The Dante Holiday Feast is back! Each feast feeds four and includes fall-off—the-bone tender, local, Wagyu Short Ribs, four delicious sides, and dessert. The Dante Christmas Feast (pictured) includes:
Local Wood-Oven Braised Sakura Wagyu Short Ribs
Roasted Garlic Mashed Potatoes
Lobster Mac & Cheese w/ Maine lobster
Lemon & Thyme Salad
Dinner Rolls
Nutella & Candy Cane Gelato
Bring the Dante Christmas Feast home for $199 (plus tax). The meal can be doubled or quadrupled depending on the amount of guests, as the suggested serving size of four is a rough estimate based on the portions provided.
The Short Ribs will be cooked and only need to be heated (4 half-pound each boneless portions). The potatoes & gelato are 1 quart each, and the pasta for the mac and cheese will need to be cooked (easy to follow instructions provided). 8 dinner rolls are provided, and the salad just needs to be dressed before serving (includes farm greens, grana padano, lemon & thyme dressing & pistachios). All the items will be easy to reheat and packaged in individual containers with instructions.
The Christmas Feast is available to order until we sell out (order links will be inactive once sold out) and will be available for pick up December 23rd between 2:00-4:00pm.