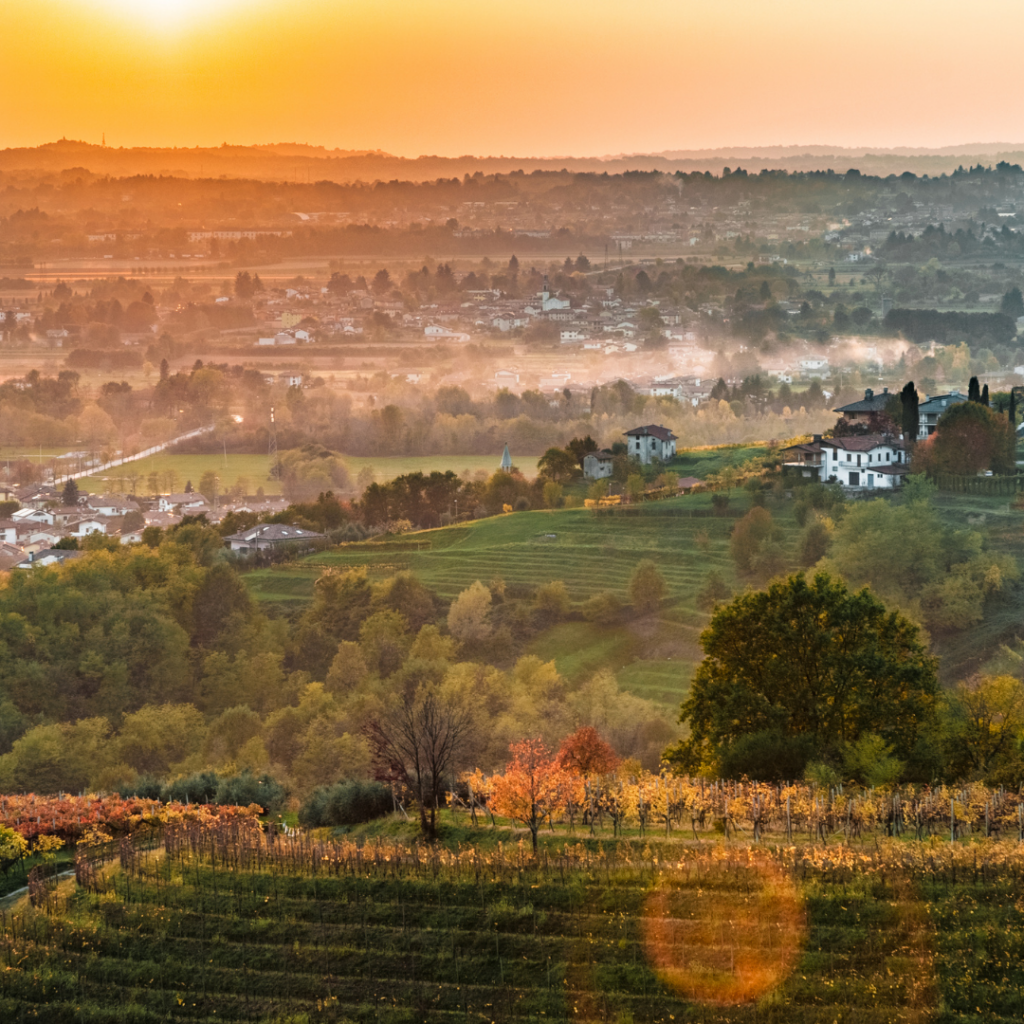 Join us on Wednesday, January 27th for our first wine dinner of the year focused on the Friuli region in Italy. Friuli is located in the extreme northeastern corner of Italy, surrounded by the Dolomite Mountains and overlooks the Adriatic Sea. The diversity of climate changes the flavor profile of the grapes you are accustomed to drinking and provides a very unique wine experience. The Friuli region inspired a hearty and delicious menu expertly paired with some equally delicious and interesting wines. Also, available to go!
Five Courses + Five Pours
San Daniele Prosciutto & Montasio Cheese Frico NV Giuseppe & Luigi, Prosecco – Friuli DOC
Wood-Oven Baked Scallops 2019 Venica & Venica, 'Cero' Sauvignon – Friuli DOC
Buckwheat Blecs w/ Braised Plum Creek Farm Chicken, Rosemary & Cabbage 2019 Venica & Venica, Pinot Grigio – Friuli DOC
Bison Short-Rib Goulash & Polenta w/ Cinnamon & Paprika 2017 Ronco del Gnemiz, 'Rosso di Pupillo' Cabernet Franc – Friuli DOC
Introducing… Dante Tiramisu 2014 Conte D'Attimis – Maniago, Picolit – Friuli DOCG
For dine-in reservations, please call 402.932.3078 or email info@dantepizzeria.com. To carry-out the dinner, please email mstrawhecker@dantepizzeria.com
$95 per guest not including tax and gratuity Credit card required for reservation, 24 hour notice required to cancel
Thirsty for more? Join us for our Friuli Wine Class on January 30th!