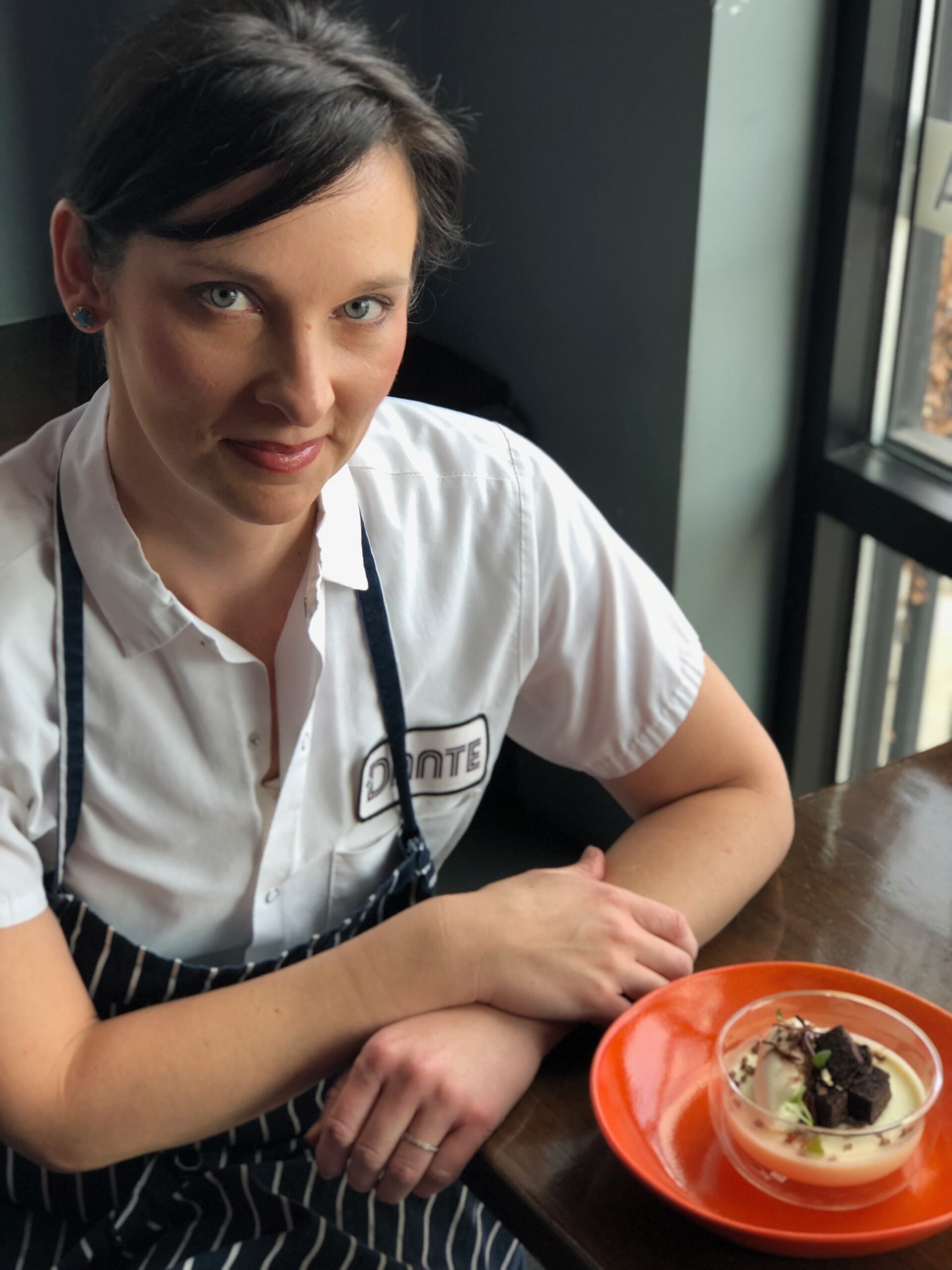 "I left my job in wealth management on a Wednesday and started working in a kitchen that Friday," Kalle Georgiev recalls of her career change from finance to fine food eight years ago.
The Marian High School grad was living in Denver at the time, but she soon moved back to Omaha where she worked as a line cook in the very early days of Dante. Next, she was off to New York and landing a coveted position in one of the kitchens of Daniel Boulud.
"I actually found the job on Craig's List," Kalle laughs. After a stage at the (now-closed) original DBGB location in the Bowery, she earned a full-time position as a pastry cook at DB Bistro Moderne, and worked her way up to pastry sous-chef. "Pastry Chef Ashley Brauze was my mentor there, and she is still a huge influence on my style."
Later, at Restaurant Daniel, Kalle also worked with Executive Pastry Chef Ghaya Oliveira, winner of the 2017 James Beard Foundation award for Outstanding Pastry Chef. "I learned a lot about using different flavor combinations from Ghaya," says Kalle. "Things that you would never think go together, like apricot and saffron, or bay leaf in a sorbet. She'd always show up with things we'd never heard of before and we'd all be excited to taste them and use them. I look forward to incorporating some of these ideas into the desserts I make at Dante."
Kalle returned to Omaha to start a family, and worked at Dante until she took time off to spend with her baby. She's been back as our full-time pastry chef since the end of last year.
Despite spending nearly a decade helping to create some of the most written-about and photographed desserts of our time, Kalle tends to prefer a more rustic choice. "My desert island dessert is a dark chocolate pudding with whipped cream, sea salt and olive oil at the tiny Italian restaurant in Brooklyn where we had our wedding dinner," she says.
If that sounds strikingly like a dark chocolate analog to Dante's beloved caramel budino, it's because Kalle and Chef Strawhecker have a remarkably similar approach to creating delicious food. "The simplest things with the highest quality ingredients are the best," Kalle says.