Sicilian Inspired Christmas Dinner
Join us Thursday, December 8th for a Sicilian inspired Christmas Five Course & Five Pour Feast. It also happens to be our 13th anniversary and we are showcasing Chef Strawhecker's familial roots and highlighting Sicily!
Menu, subject to availability:
Octopus l Prickly Pear, Olive & Blood Orange
Marino Abate"Ricamo" Bianco ( (Marino Abate"Ricamo" Inzolia)
Uni l Spaghetti & Bottargo
Il Censo Praurar
Scallop l Caviar Sauce, Turnips & Dill
Terre Nere Etna Rosso "Moganazzi"
Lamb l Forest Mushrooms & Lamb jus
Terre Nere Etna Rosso "San Lorenzo"
Sicilian Pistachio Mousse l Cherry Sorbetto
Marino Abate"Ricamo" Rosso (Marino Abate"Ricamo" Rosso Perricone)
Christmas in Sicily is more a celebration of tradition, family and religion rather than gifts and Santa Claus. There's so much proud heritage and history to celebrate and experience that Sicilians begin the festivities on the 8th of December, the official start of the festive season in Sicily. Come celebrate with us as we prepare five amazing courses inspired by the festive season in Sicily as well as five perfectly paired Sicilian wines.
Thursday, December 8th
Reservations available between 6:00 – 9:00 pm
$150 per person, 5 courses 5 pours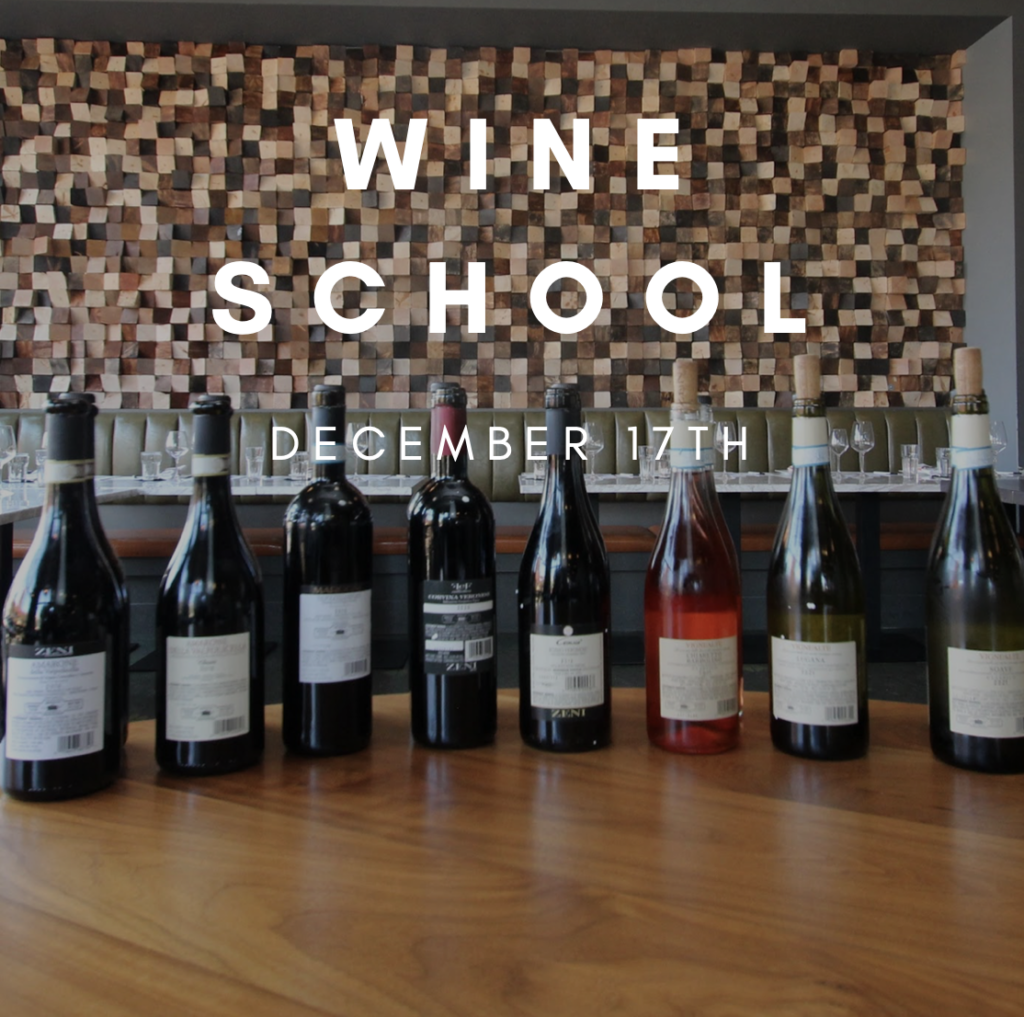 Dante Wine School: Italian Greats
We are finishing the 2022 Dante Wine School series with a bang! In the 2022 finale of Dante Wine School, Certified Italian Wine Professional and Sommelier Adam Weber will take you on a Journey of "Italian Greats." Wines such as Barbaresco, Barolo, Amarone, Super Tuscans and many more. This is also an opportunity to get the perfect gift for any wine lover! We have had an amazing 2022 and what better way to spend a Saturday afternoon than learning about all of these great wines from Italy!

Saturday, December 17th, 2022
Class Starts at 2:00pm and lasts one hour
$40 per person. Reservations required.