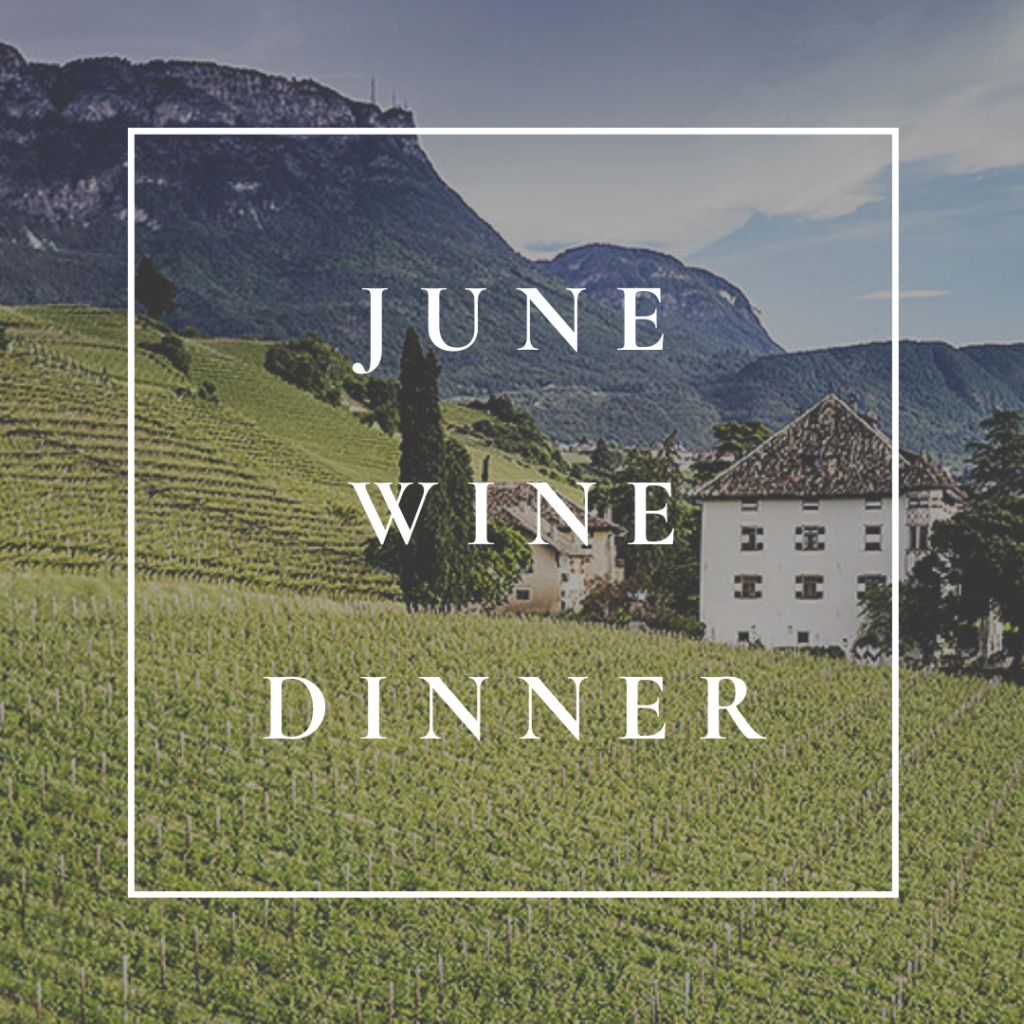 Trentino-Alto Adige & Elena Walch
Wednesday, June 29th 2022
Elena Walch is noted for being one of Italy's most influential winemakers. Over the last 26 years, Elena not only set the bar for quality wine in Alto Adige, she single handedly changed the winemaking landscape of the region by implementing farming techniques and winemaking philosophies other winemakers in the area now follow. From planting new varietals to implementing sustainable practices both in the vineyard and in the cellar, Elena has put her own stamp on the wines produced in the region. Menu, subject to change based on availability:
Foie Gras
Alto Badia Mezzaluna
Corned Duck Leg w/ Spatzle
Venison Loin
Buckwheat Cake
We are celebrating the work of this trailblazer with an unforgettable evening of her wine and food influenced by the region of Trentino-Alto Adige. Enjoy Four Savory Dishes & One Dessert with Five Pours, $150. Reservations are available any time from 5:30 and 8:00.