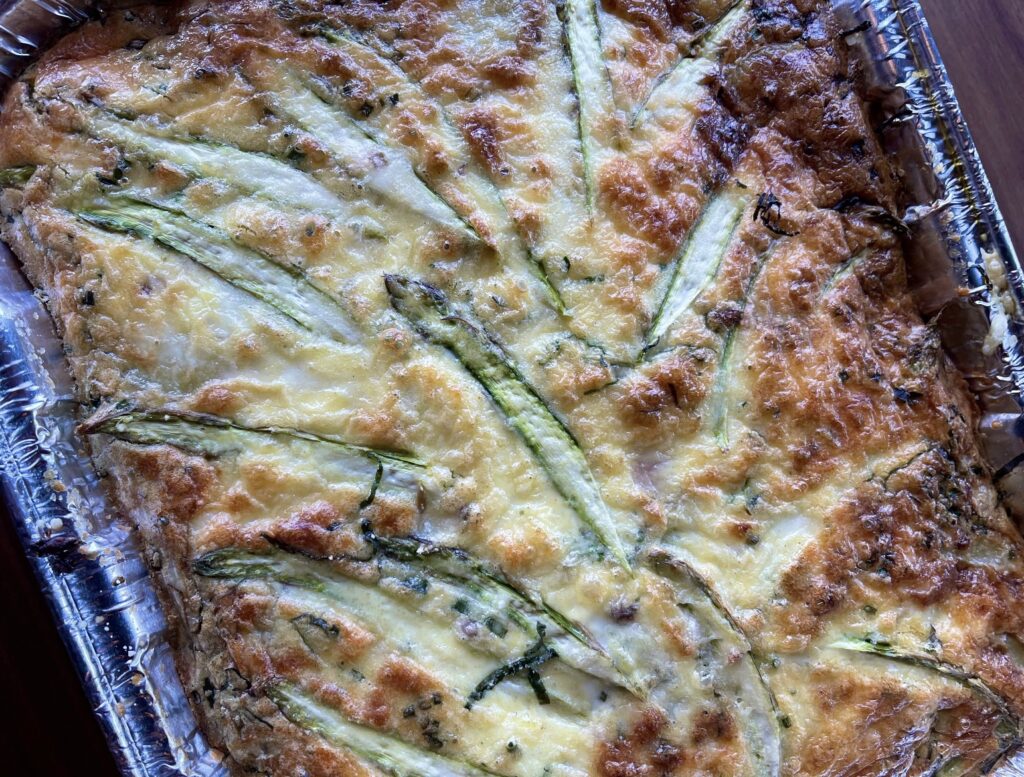 Celebrate the mom in your life and carry-out the Dante Mother's Day Feast! Each Brunch Focused Dante feast feeds 4-6 and includes 4 delicious courses and a bottle of Prosecco. The meal is ready to serve in less than 30 minutes, and no additional serving pieces are required (easy clean up). Pick up is conveniently available on Saturday, so you can celebrate all day Sunday. The Dante Easter Feast (frittata pictured) includes:

Asparagus & Potato Frittata w/ Farm Eggs, Ramps & Grana Padano
Chopped Salad w/ Nishnabotna Greens, Hard Farm Egg, Crushed Bacon, Pickled Ramps, Radish & Crouton w/ Dill & Buttermilk Dressing
Chilled Asparagus & Ramp SoupHouse Ricotta w/ Prosciutto, Honey, Jam & Focaccia
Bottle of Prosecco 

Bring the Dante Mother's Day Feast home for $79 (plus tax). The entire feast will be on the table in less than 30 minutes, as only the Fritatta will need to be reheated (instructions provided). The meal can be doubled or quadrupled depending on the amount of guests, as the suggested serving size of 4-6 is a rough estimate based on the portions provided: Frittata & Salad: 10"x12" pan l Soup: half quart l Ricotta: appetizer portion 

CLICK HERE TO PLACE YOUR ORDER

The Mother's Day Feast is available to order until Wednesday, May 5th at 12pm and will be available for pick up Saturday, May 8th between 2:00-4:00pm.Pick up times are limited and available on a first come, first serve basis. An invoice, to be paid online, will be emailed within 48 hours of filling out the order form. The invoice will be emailed from PayPal with a subject and sender of "Dante in Dundee." Invoices can be via credit card online and your order is not confirmed until payment is complete.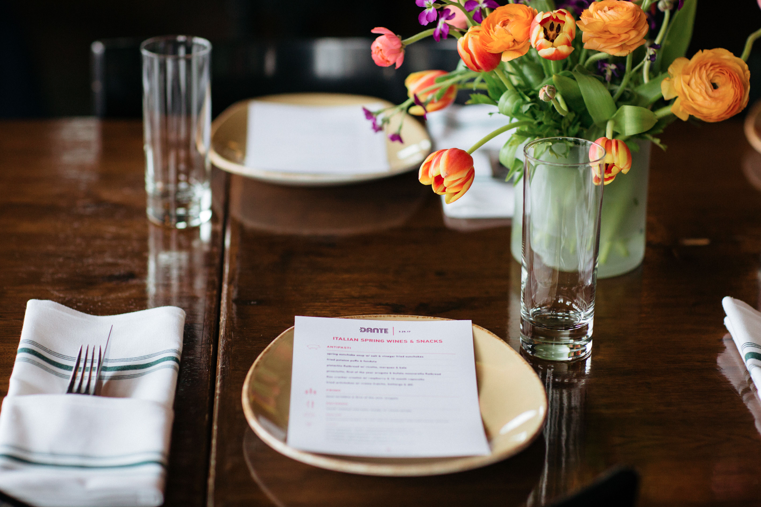 Dining-In at Dante instead?
Reservations are available now for Mother's Day! Enjoy Brunch from 10-1:00pm with some delicious Mother's Day Brunch Specials. Our lunch menu is available until 5:00pm and dinner specials are available after 5:00pm. 

CLICK HERE TO MAKE YOUR RESERVATION